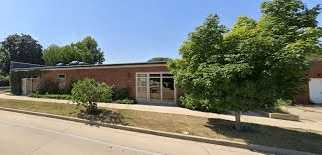 Shelter details
Added Mar 24, 2021 | Last Update May 27, 2022
see list below
Champaign, IL 61820
Open in Google Maps

217-819-4117
Description
Centralized Intake for Homeless (CIH) Walk-In Assessments
If you are experiencing homelessness and live in Champaign County, CIH may be able to connect you to a homeless assistance program that can help.
You are strongly encouraged to bring:
Verification of your homeless situation (for example, a letter from someone like a case manager or friend stating where you are currently sleeping; it must include the date and their contact information)
Photo ID
Social Security card(s)
Birth certificate of minor child(ren)
Disability verification (if applicable)
When a homeless assistance program has a vacancy and you are the next eligible household based on the prioritization established by the Continuum of Service Providers to the Homeless, you will be referred to the homeless assistance program. Each homeless assistance program has individual and specific eligibility requirements.
CURRENT WALK-IN HOURS AND LOCATIONS
The Phoenix Drop-in Center
70 E. Washington Street, Champaign
Tuesdays 124pm
Illinois workNet Center
1307 N. Mattis Avenue, Champaign
Thursdays 9am12pm
Salt & Light
1819 S. Philo Road, Urbana
Mondays 58pm
Community Service Center of Northern Champaign County
520 E. Wabash Ave., Ste. 1, Rantoul
Every 4th Wednesday 13pm