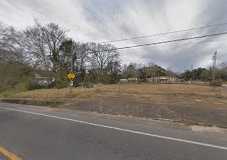 Shelter details
Added Sep 24, 2016 | Last Update Jan 27, 2023
2900 Old Shell Road
Mobile, AL 36607
Open in Google Maps

(251) 450-3345
Description
Housing First, Inc.'s mission is prevent, address and end homelessness by developing resources and assets, providing advocacy, leading community planning, and encouraging community collaboration and development.
Today, Housing First, Inc. also provides direct service to homeless clients through programs funded by HUD and the Veterans Administration (VA) The Housing First, Inc. programs focuses on four areas:
(1) Chronic Homeless Program provides supportive services for unaccompanied homeless individuals in Mobile and Baldwin County with a disabling condition who have been continuously homeless for either a year or more OR have had at least four episodes of homelessness in the past three years.
(2) Housing for Persons with Disabilities Program provides long-term housing with supportive services for homeless persons and families with a disability.
This program enables special needs populations to live as independently as possible in a supportive setting.
(3) Transitional Housing Program facilitates the movement of homeless families to permanent housing within 24 months.
In addition, this temporary housing program receives supportive services to enable homeless families to live as independently as possible. 
(4) Supportive Services for Veteran Families (SSVF) Program aims to improve very low-income Veteran families' housing stability by providing outreach and case management services, as well assisting participants to obtain VA benefits and other public benefits, which may include:
Health Care ServicesHousing Counseling ServicesDaily Living ServicesPersonal Financial Planning Services Transportation ServicesFiduciary and Payee Service Legal ServicesChild Care ServicesTemporary Financial Assistance,including time-limited payments to third parties for rent, utilities, moving expense, security and utility deposits, transportation, child care and emergency suppliesEach year the programs of Housing First, Inc. assist nearly 350 families and individuals maintain housing in Mobile and Baldwin Counties.