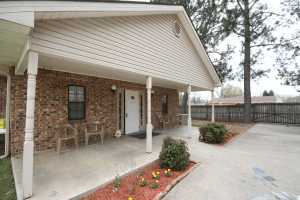 Shelter details
Added Oct 13, 2016 | Last Update Sep 15, 2021
3900 North Armour Avenue
Fort Smith, AR 72904
Open in Google Maps

(479) 783-8849
Description
Returning to old environments can sometimes prove detrimental to long term recovery.
To assist in relapse prevention endeavors, transitional living options provide a safe, chemical-free, recovery based atmosphere.
Single, double and triple occupancy rooms are available that include ample space for personal items and a study area.
A social/lounge area is available and televisions and small refrigerators are allowed in bedrooms.
On-site staff provides 24 hour security monitored by a gated facility and video surveillance.
Residents are required to be employed or in school. Special arrangements are made for clients who are disabled.
At Gateway Recovery Center transitional living is seen as more than a roof over your head, it is an extension of treatment that offers individualized care, outpatient services, and access to counselors in critical.
In addition, individual and group therapy is provided.
Clients have options of attending self-help groups such as Alcoholics Anonymous, Narcotics Anonymous, Al-Anon, Celebrate Recovery, and/or a secular recovery support group.
There are many paths to recovery, therefore clients are encouraged to find what works for them in order to build their preferred future.