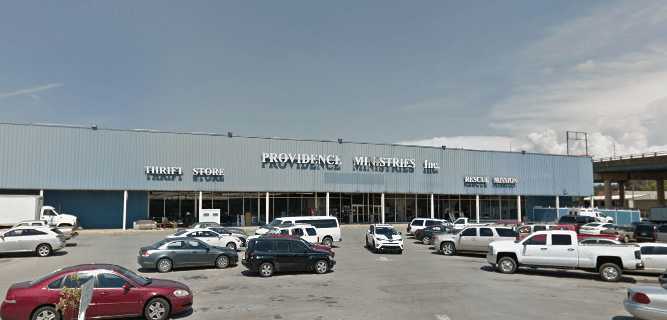 Shelter details
Added Jan 6, 2021 | Last Update Apr 7, 2022
711 South Hamilton Street
Dalton, GA 30720
Open in Google Maps

(706) 275-0268
Description
Office Hours:Mondays through Fridays 8 am - 4:30 pm.
Services:
1. Providence Ministries Homeless Men's Shelter - Providence Ministries homeless shelter is on the forefronts of the fight against the homelessness epidemic in Georgia. We believe that every man deserves dignity and refuge as they attempt to put their lives back together. The homeless situation is a tragic one. It is often a result of the all to common occurrence of people losing both their homes and their jobs at the same time, and is not a reflection of character but rather the result of ill-timed and unfortunate circumstances. We know that the homeless condition can happen to anyone.
2. Men's Addiction Recovery - The Providence Ministries Christian Drug and Alcohol Recovery Program for men has been redeeming lives and saving souls in the name of Jesus Christ, since 1985. Our time-tested, long-term 6 month faith based rehab alternative to traditional drug and alcohol rehabilitation treatment has helped people from all across the nation, is extremely value packed, and extremely effective.
3. Women's Addiction Recovery - Drug rehab, Alcohol rehab. We are more then a recovery center, we are a spiritual regeneration program, and our goal is to help women completely transform their lives. website: http://providencewomensrecovery.com/
4. Homeless Women's and Children's Shelter - This mission's purpose is to offer a temporary place of refuge for homeless women and their children while the mother addresses the economic, social, and spiritual issues that led to their homelessness. It is designed to give homeless women an opportunity to take a hard look at themselves, and to take the necessary steps to move out of the bondage of homelessness.
The program can house a total of 12 persons, that being any combination of women and children. The prerequisites for approval into the shelter are that the mother be homeless, not suffering from a physical or mental disability (as we are not medically staffed but can refer), and not be in danger or dealing with a domestic dispute or battered woman situation (again, we can refer).
We offer one-on-one counseling, complimentary meals for the mother and children, and a fully furnished living area separated from any of the men's facilities. That said, their are some requirements. First, we require that the mother be ardently looking for work during the day. Second, we require that the women remain free of drugs and alcohol, and third, we require that the family attend church on Wednesdays, and twice on Sunday's.
We have gone to great lengths to create a safe, second-to-none shelter. The opportunity for women to grow and heal with us here at Providence is very real and very attainable. And as long as the women staying here are putting in the effort, we will stand behind them and assist them in any way we can. For more information or if you have questions, please call the women's intake coordinator at (706)275-0268.
5. Free Meals.
Hours:
Mondays through Fridays: Breakfast: 7:15am, Lunch 12 noon, Dinner 5pm.
Sundays: Breakfast: 8:30am, Lunch 12 noon, Dinner, 5pm.
Hot Meals.Providence Ministries is fighting hunger in Georgia by serving fresh and hot meals prepared daily, and offering them for free to anyone who wants one, no questions asked... no one will be denied. Our community kitchen is open 365 days a year and serves 60-200 plates for any given meal. Also, we very often redistribute any extra unprepared donated food to our guests immediately following the serving of food (limit one small bag per family). Please take advantage of these offers as it's our pleasure to serve the community in this very important endeavor, and we hate throwing away excess food.