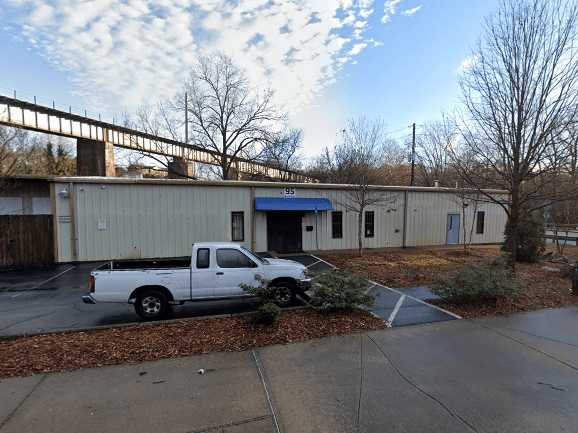 Shelter details
Added Jun 28, 2021 | Last Update Aug 13, 2023
95 North Ave
Athens, GA 30603
Open in Google Maps

(706) 340-6062
Mission Statement
"To provide a safe and comfortable environment during the winter for those in homelessness in Athens, GA. "
- Source: Bigger Vision of Athens Homeless Shelter website
Description
Bigger Vision is a winter emergency shelter.
They house 34 guests every night from mid-October to mid-April.
When the shelter opens at 6:00 PM, guests receive a hot homemade meal provided by volunteers in the community, access to showers and laundry machines on an alternating schedule, encouragement and relaxation through conversations and games with volunteers and other guests, a comfortable bed for the night, breakfast in the morning, and help connecting with other organizations in Athens that can help them get back on their feet.
Core Values:
Impartial
All guests are treated equally without favoritism. Every person has the same opportunity to stay and continue to stay each night during the season.
Safe:
Guests are protected from the inclement weather and are afforded an environment free of the fear of harm or danger
Comfortable
Bigger Vision is a home for guests and a home away from home for many of our volunteers.
Faith-based:
They believe God exists, and that He has given us this mission to bring Him glory. We rely on Him to supply success in all of our efforts and plans. Local
They are run and funded almost entirely by volunteers that come from the Greater Athens Area. Guests Requirements:We invite 34 individuals to stay with us each night from mid-October through mid-April. They accept both male and female guests, but all guests must be at least 18 years old. Guests should be physically, mentally, and emotionally capable of coping in a communal environment and able to take care of themselves without the assistance of our staff or volunteers. Guests will be held accountable to any and all shelter rules at all times, and shelter rules are subject to change as needed.
Services:
Evening meal provided by volunteers from the community
Showers on Mondays, Wednesdays, Fridays, and Saturdays
Laundry on Tuesdays and Thursdays
Library of reading materials
Information about services available in Athens
Comfortable bedSafe environment
Toiletries as needed
Warm hats, gloves, scarves, and socks as needed
Breakfast in the morning
How Do You Become A Guest?Call (706) 340-6062 at 4:00 pm daily to secure an invitation.
There are only 34 slots, and those slots are filled in the order the calls are received.No group calling is allowed. Each individual must call in separately, even if they are using the same phone.
Arrive at the shelter at 6:00 PM
You must have received a confirmation of your invitation before coming to the shelter. Do not enter the property before 6:00 PM.Do not block the parking lot or entrance.Arrivals after 6:15 are not guaranteed an evening meal.
All guests must be in the shelter no later than 8:00 pm. Exceptions can be made on a case-by-case basis at our discretion.
What they Do Not Offer:
Services to individuals without an invitation that night
Guaranteed Extended Stays
Shelter for Families with Minor Children
Services from 7:00 AM to 5:59 PM
Storage of Personal belongings beyond your nightly stay
Excessive Storage of Personal Belongings during your stay, to be determined by us
Medical Services of any kind
Mail or Package Delivery of any kind
Transportation Services of any kind
Financial Assistance of any kind
Food Storage or To Go Meals