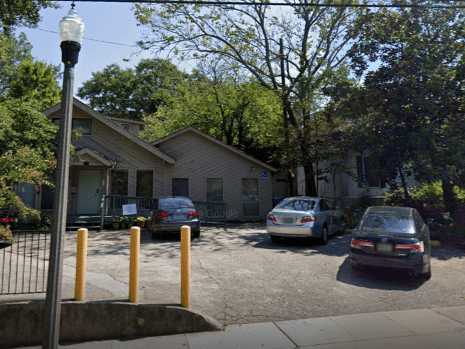 Shelter details
Added Jan 22, 2021 | Last Update May 27, 2022
P.O. Box 457
Decatur, GA 30031
Open in Google Maps

404-377-5365
Description
DCM
404.377.5365
Decatur Cooperative Ministry
P.O. Box 457
Decatur, GA 30031-0457
Hagar's House
404.370.0914
Family House
404.377.5365, extension 4
Project Take Charge
404.284.4411
We offer:
Emergency shelter for women with children
Long-term transitional housing for families with children
Bill payment to prevent eviction, foreclosure, or utility cut-off
Food for households at risk of hunger
Family House Transitional Program
Family House provides housing and support services to move families from homelessness to self-reliance in about 6 months. The program uses single-family houses and apartments throughout DeKalb County. Both single- and two-parent families can apply, and hard-to-place families, including those headed by single fathers or with teenage boys, are welcome.
While participating in the program, families receive:
Housing
Utilities
Case management
Counseling
Financial management classes
A savings plan
Computer training opportunities
Referrals to other services, such as free child care, legal assistance, health care
Family House residents put 30% of their adjusted income into an account with DCM. At the end of their participation in the program, all but 10% is returned to the family as savings. This money can be used for rent, security and utility deposits, and moving expenses.
Families can be referred to Family House by another agency, schools, congregations, or any advocate. They may also refer themselves.
Minimum Eligibility Requirements
To apply for Family House Program, you must meet the following minimum requirements:
All adults must be employed, be looking for a job, or be enrolled in a work training program.
Your family must be homeless as defined by HUD guidelines. This means you do not have the resources to get other housing including options to live with friends or family, in a hotel, or in a private residence. You must also have an eviction notice, a letter from a shelter or other program where you have been living temporarily, or other written documentation of your situation.
Your family has multiple barriers to stable housing, such as multiple evictions or bouts of homelessness, large family size, a family member with special needs, or limited work experience, etc.
Your family must have at least one child younger than 18.
Your family must pay a minimum of 30% of its adjusted income into an account with DCM and must attend financial management classes.
How to Apply for the Family House Program
If you meet the minimum eligibility requirements above, call Decatur Cooperative Ministry at 404.377.5365, extension 4, between 9:00 am and 5:00 pm, Monday through Friday, to find out if the program has any spaces.
If space is available, the program manager will contact you to complete a basic phone screening and pre-application. If you are a good candidate for the program based on your phone screening and pre-application, you will be asked to complete an application and will be interviewed by the program manager. This application process can take four to six weeks.