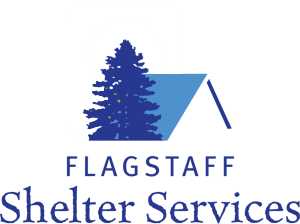 Shelter details
Added Jul 1, 2016 | Last Update May 19, 2023
4185 East Huntington Drive
Flagstaff, AZ 86004
Open in Google Maps

(928) 225-2533
Description
Flagstaff Shelter Services (FSS) was established in 2006 by concerned citizens, business owners, and faith-based organizations in order to provide emergency shelter and basic services to any person experiencing a crisis in homelessness.
Since 2006, FSS has provided critical shelter, food, and access to resources to those most likely to die on the streets each night.
Regardless of faith, mental health, or sobriety, FSS serves any adult experiencing homelessness.
In 2014, FSS became a year-round shelter serving those in need every night of the year.
FSS's entire strategy is positioned around providing personal and behavioral crisis response for people in need.
The services below are offered to anyone in need to help move them out of crisis and towards self-sufficiency.
The mission of Flagstaff Shelter Services is to provide individuals experiencing homelessness with the stabilization and tools they need to achieve housing stability; regardless of faith, race or ethnicity, sobriety, or any other barrier to housing.
FSS provides these critical services to those most likely to die on the streets tonight.
The goal is not only to assist individuals in finding permanent housing but also to ensure that each person has access to the supportive services necessary to achieve long-term housing stability.