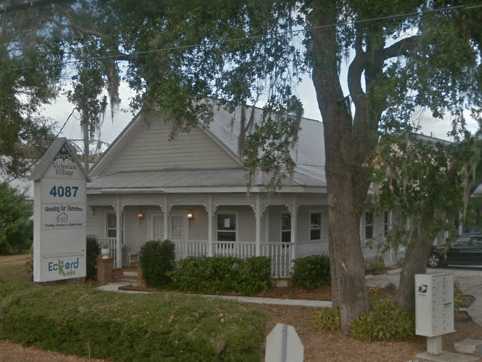 Shelter details
Added Jan 3, 2021 | Last Update May 26, 2022
4087 S US 1, Suite 3
Rockledge, FL 32955
Open in Google Maps

(321) 639-0166
Description
ProgramHousing for Homeless provides a safe harbor for the homeless with properties scattered throughout Brevard County. For those who are able, our Housing for Homeless provides homes and supportive services for homeless individuals, families with children and the elderly. Our Housing Programs has a maximum stay of one year, as that is considered to be a sufficient period for those who want to turn their life around and re-establish themselves in as independent living situation.
Once in the Program, our Case Managers are ready and able to assist our clients in achieving their Personal Improvement Plan, which enables them to accomplish their short and long-term goals. Our staff provides motivation through supervision, empathy, and recognition of client's success. In addition, clients are exposed to the wide range of social services that are available throughout Brevard County. We offer classes on budget management, offer substance abuse and mental health counseling and have an employment specialist who works with clients who are willing to take advantage of this opportunity to turn their lives around.
The program also provides intervention services in crisis situations at critical stages with appropriate, professional resources and effective case management. Our range of services provided includes, but are not limited to:
Housing Placement
Intake and Assessment
Case management and Support Services
Rapid Rehousing Assistance
Access to a network of Social Service Agencies and Community Collaboration
Criteria for Admission
Applicants to the Housing for Homeless Program must be homeless or referred to us by one of our partner agencies. Applicants must complete a "Intake Application" in person and provide all supporting documentation. If approved, an appointment will then be made by the Case Manager for an in-depth interview and assessment of needs. Placement times vary and can take up to several months.
Housing Facilities
Housing for Homeless properties are primarily located in the north and central areas of Brevard County.
Our programs for the homeless give back to the community in many ways by helping individuals and families attain and maintain a productive life; by providing disadvantaged children with the opportunity to grow and learn in a stable, nourishing environment; by providing housing for the elderly, mentally and physically disabled who would otherwise have nowhere to go; and by rehabilitation of neighborhood slums into attractive, affordable homes. These services help to eliminate housing instability, self-medication/drug and alcohol addictions, which will reduce hospitalization, associated criminal activity and incarceration, saving Brevard thousands of tax dollars.
NO PETS-Unless registered and certified with proper documentation, including a note (see below) saying you need as such, proper animal license, tag and vaccines kept current YEARLY.To LEGALLY qualify for an emotional support animal (ESA) you must have a letter from a licensed mental health professional (therapist, psychologist, psychiatrist NOT the family doctor) on his/her letterhead that states the person is under his/her care and is emotionally or psychiatrically disabled and prescribes an animal as an ESA.