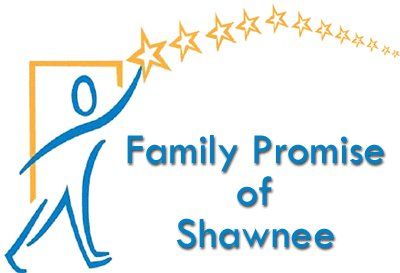 Shelter details
Added Apr 8, 2016 | Last Update Oct 19, 2021
39604 West Independence
Shawnee, OK 74802
Open in Google Maps

(405) 273-0161
Mission Statement
"Our mission is to help families in need achieve self-sufficiency through volunteer-based mentorship. We strive to alleviate the trauma of homelessness and assist families in securing a stable home. Our mission is accomplished by providing a caring, dignified environment of overnight hospitality in church facilities, and by providing supportive services to help families become self-sufficient."
- Source: Family Promise of Shawnee website
Description
Family Promise of Shawnee mobilizes faith communities to embrace homeless families with children and help equip them for self-sustaining independence.
They provide homeless families with children and pregnant women the tools necessary to achieve long term self-sufficiency through a comprehensive program of temporary housing, transportation, case management and supportive services.
Family Promise of Shawnee is a non-profit organization providing overnight hospitality, meals, transportation, and support services to homeless families through a network of religious congregations.
They mobilize the Shawnee, Oklahoma area religious community to respond to the needs of homeless families.
Each evening congregations and their volunteers welcome homeless families as guests into their church buildings, providing home-cooked meals and overnight shelter.
Each day guest families utilize the day center where they care for young children and work with the program director and/or case manager to regain housing and self-sufficiency.
A family's stay at Family Promise of Shawnee varies from two to four months, depending upon the families individual circumstances.
Family Promise of Shawnee serves an average of about 17 homeless families per year , and an additional 285-300 families for referral services.
The program is an interfaith hospitality network, working with people of all faiths and denominations. No religious involvement is required from the families they serve.
Population Served:
Serves homeless families consisting of couples with at least one child, single mothers or fathers with at least one child, and women who are pregnant. They do not serve those with active drug or alcohol addiction, severe mental illness, violent felonious criminal records, or those seeking shelter from domestic violence. They serve as a referral source and refer families to appropriate agencies for other assistance programs.
Programs:
Food & Shelter:
Congregations become temporary homes in which families are accepted as they are; treated as guests and are able to maintain their dignity. Family Promise of Shawnee guests' are sheltered in church facilities throughout the Shawnee, Oklahoma area. Guests stay for one week at each host congregation, arriving around 6:00 p.m. and leaving around 6:00 a.m.
Congregations convert classrooms or a social hall into bedrooms for their host week (roll-away beds are provided). About 20 - 50 volunteers each week serve a home-cooked dinner, lunch and breakfast, spend time with guests in the evening and stay with guests overnight. Most volunteer shifts are 2 -3 hours, with the exception of overnight hosting which is 8 hours. Some hosting congregations are assisted by helper congregations which provide volunteer support.
Transportation:
Family Promise of Shawnee owns and operates a 15 passenger van to transport guest families to and from host congregations, school, childcare facilities, place of employment, etc.
Day Center:
Parents and their young children spend the day at the day center, if they are not working. Facilities include: showers, bathrooms, washer/dryers, family day rooms, kitchen with refrigerator and microwave, telephones, and workspace to seek employment and housing. The day center serves as the guest families mailing address for employment, school enrollment, etc.
Case Management:
Guests receive case management as part of their stay within the network. Each guest family will work with their case manager to create a plan of action, outlining goals, achievements and timelines. Follow-up support is provided through our Family Mentoring Program.
Home Furnishings:
Family Promise of Shawnee receives community donations of furniture, appliances and some household items. In return, those donations are stored at the day center and given to families that need home furnishings once they obtain permanent housing.
Educational Programs:
Family Promise of Shawnee continues to utilize an array of support services to help guest families address issues in: finance, parenting, self-esteem, continuing education, nutrition, etc. Every family in our program is required to complete a money management program, other educational programs are optional.
Family Mentoring Program:
Once families obtain permanent housing they are offered the opportunity to participate in the Family Mentoring Program. Our volunteer mentors receive 6 hours of training and assist their assigned families in maintaining their independence in the community.
Just Neighbors Curriculum:
Participants obtain a deep understanding and awareness of the reality of poverty and the working poor, Congregations, Bible study groups, nonprofit organizations, schools, etc. can use this curriculum to change attitudes, recruit volunteers, and empower advocates for our neighbors in need.
Volunteer Training and Support:
Volunteers are the foundation of Family Promise of Shawnee. Through their congregations, approximately 500 volunteers provide homeless families with the basic human needs of shelter, safety and sustenance, with a spirit of warmth and hospitality. Each congregation has a volunteer coordinator (or team) to recruit volunteers within their congregations and organize the project. Family Promise of Shawnee provides training and support for the coordinators and volunteers.
Need for Shelter:
Being without a safe, warm place to sleep, eat, and care for children; being without the security of familiar people and things - this is homelessness. Family Promise of Shawnee was the first Family Promise program in the state of Oklahoma. Family Promise of Shawnee is funded through contributions from congregations, individuals, grants, special events, and United Way.