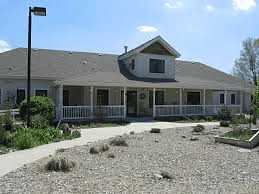 Shelter details
Added Feb 9, 2021 | Last Update May 27, 2022
PO BOX 1477
Wheat Ridge, CO 80304
Open in Google Maps

303-480-5433
Description
Shannon's Hope is a home with a mission to provide a residential community for pregnant women age sixteen through childbearing age who have no place to call home. Many times, these women have not been offered (or afforded) the basic decision-making skills and have made difficult choices about their lives. Shannon's Hope continues to offer them a place to call home, an opportunity to rebuild their lives, and a hope for the future.
Shannon's Hope not only provides a place to live, but helps guide our residents through troubled times. After a resident enters our facility, they quickly adjust to having a safe place to call home. Our programs are designed to help guide a woman and her child to a safe and stable independent lifestyle.
Shannon's Hope embraces the mission to provide a loving, life-affirming home to pregnant women. We strive to complete this mission through:
Offering housing and support through our residential home and/or shepherding homes.
To refer our clients to community resources or to adoption agencies which may be helpful to them as a single or relinquishing parent, enabling them re-entry into life.
To help our clients initiate a 'plan' for their future to work towards, both during and after their pregnancy.
To foster a spirit of independence for themselves and also pass on to their children the same spirit, enabling many to break dependent roles.
To maintain at all times, through and within the facility of Shannon's Hope, an atmosphere and practice of faith, hope and love.