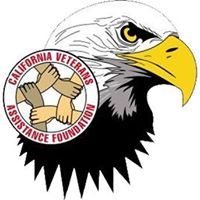 Shelter details
Added Jul 8, 2016 | Last Update Jun 1, 2022
1400 Easton Drive
Bakersfield, CA 93309
Open in Google Maps

(661) 829-5908
Description
The purpose of HVRP is to provide services to assist homeless veterans with meaningful employment within the labor force and to address the complex problems facing homeless veterans.
CVAF provides a case management approach that directly assists homeless veterans as well as provide linkages to a variety of supportive services available in Kern County.
The program is \"employment focused\" and veterans receive the employment and training services they need to re-enter the labor force.
Eligibility: Veteran must be homeless or at-risk (according to the McKinney-Vento definition).
If the veteran finds housing during services, they will no longer be eligible, Veteran must be employable and unemployed/underemployed (the veteran may be working, but their income falls below the area median income).
Must have proof of veteran status (DD214, VA ID card or HINQ).Services:
 Job Placement TrainingJob Development Career CounselingResume PreparationClothing Housing AssistanceReferrals to medical and substance abuse treatmentTransportation Assistance