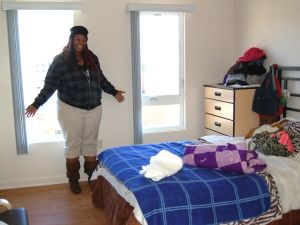 Shelter details
Added Jul 5, 2016 | Last Update Sep 14, 2023
816 Cacique St.
Santa Barbara, CA 93103
Open in Google Maps

(805) 884-8481
Mission Statement
"To end homelessness for individuals, families and communities."
- Source: PATH Santa Barbara - Casa Esperanza Homeless Center website
Description
PATH's mission is to end homelessness for individuals, families, and communities.
Ever since it was founded in 1984, PATH has pioneered bold and effective approaches to assist people experiencing homelessness.
In the last 3 years, PATH has moved over 6,000 individuals off the streets and into permanent apartments.
PATH San Diego's primary goal is helping homeless people off the streets and into permanent housing.
Interim Housing: Interim Housing is a 30 to 90 day program, with the goal of moving individuals who are homeless, chronically homeless, and deemed vulnerable or at risk on the streets into permanent housing.
Their Interim Housing program accommodates 150 people at one time, and is designed to move people off the street quickly.
Clients using this short-term housing are encouraged to stay in the building throughout the day to access the three dozen plus services provided in the PATH Depot; everything from mental health to creative writing, from music classes and legal-aid, to resume-building workshops- virtually every need a person experiencing homelessness might encounter.