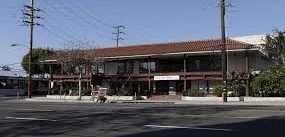 Shelter details
Added Jan 20, 2021 | Last Update Jun 1, 2022
1505 E. 17th Street #116
Santa Ana, CA 92705
Open in Google Maps

(714) 455-9528
Description
They offer wide variety of programs and services to under-served and underprivileged women and children in Orange County and its surrounding areas.
Their services are for uniquely challenged women, such as breast cancer patients, human trafficking victims, those who suffer from severe physical or mental illness, and domestic violence survivors. 
Their programs provide shelter, food, case management, group and individual counseling, and life skills coaching.
Transitional Housing Program:
To be eligible for a a one-bedroom apartment while earning minimum wage, you would need to work 131 hours per week.
Housing is a bigger issue than ever for Orange County residents, given the fact that the unemployment rate is at an all-time high.
Additionally, there are many more challenges such as breast cancer, severe physical or mental illness, or being a victim of domestic violence or human trafficking.
However, they also offer special services for these groups, including seniors living independently but beyond a working age.
Women are given a safe place to rest their heads and heal their hearts.
They are provided with:
    Case Management    Group and Individual Counseling    Wardrobe Assistance    Referrals to specialized health services    Access to our Hope Works    Workforce development program    Love, support, and community