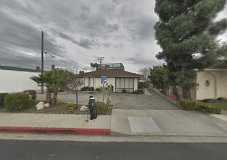 Shelter details
Added Aug 5, 2016 | Last Update May 31, 2022
2040 N Garvey Ave
Pomona, CA 91767
Open in Google Maps

(909) 593-4796
Description
The Volunteers of America Pomona Homeless Outreach Program consists of a mobile Outreach Team, The Homeless Services Coordinator, and a City Homeless Liaison.
The Team provides street outreach by vehicle and by foot.
The Homeless Outreach Program includes comprehensive services for those who are experiencing homelessness, including street outreach, case management services, and referrals to needed services.
Outreach staff help clients identify and plan how to overcome barriers to overcoming homelessness.
The Team then assists clients at a highly supportive level to address those needs, which may include accessing mainstream services, increasing income, developing self-determination, and accessing shelter and housing.
Services include resource linkage and referrals.