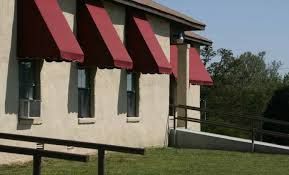 Shelter details
Added Dec 12, 2017 | Last Update Jun 9, 2022
116 Highway 96 West
Cecil, AR 72930
Open in Google Maps

(501) 667-2946
Mission Statement
"Comprehensive Juvenile Services, Inc. is committed to redirecting the lives of youth and families of Western Arkansas. It is the mission and goal of the organization to professionally serve the needs of youth and their families in the community and in the least restrictive environment by providing a variety of services that will: ~ Promote Family Reunification ~ Reduce Family Conflict ~ Prevent Juvenile Delinquency ~ Prevent Youth's Entry or Further Advancement into the Juvenile Justice System"
- Source: Western Arkansas Youth Shelter website
Description
Emergency shelter at WAYS is available for youth whose behaviors or family circumstances cause them to be:
-at risk of entering the juvenile justice system;
-or already in the juvenile justice system due to delinquency;
-or a member of a family in need of services (FINS) due to problems within the home or school which have brought them to the attention of the Juvenile Court.
Runaway or homeless youth may also receive emergency shelter services until such time as a parent, guardian or custodian can be notified and arrangements made to return the youth to his or her home or an alternative placement.
These services are made possible by grant funds received from the Department of Health and Human Services, Administration for Children and Families, Family and Youth Services Bureau.
While in residence at WAYS, youth are enrolled in the local school district's educational program, and receive on-site classroom instruction at the shelter.
Youth at the WAYS receive room and board up to 60 days, health screening, assessment, casework management, individual, family and group counseling, crisis intervention, and recreation.