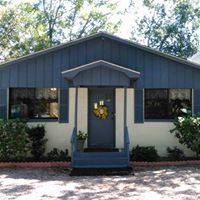 Shelter details
Added Aug 5, 2020 | Last Update May 5, 2022
6004 Pernella Road
Pensacola, FL 32504
Open in Google Maps

(850) 479-4391
Mission Statement
" Alpha Center is a pregnancy counseling service offering alternatives to abortion. Our primary mission is to be a friend and help the pregnant women of Escambia County and the surrounding areas deal with a difficult pregnancy through a multitude of free services, including educational information, counseling, and referrals. Our secondary mission is to create and maintain in the area, an awareness of the needs of the pregnant women and aggressively promote the need for earlier prenatal care and follow through until the mother feels secure with taking care of the baby. "
- Source: Alpha Center website
Description
The Alpha Center has been helping women who are pregnant for over 40 years and they are here to help you as well.
They hope you find this website helpful and their staff looks forward to assisting you.
Please look around the site and feel free to contact them.
Services:
Pregnancy tests
One-on-One mentoring and crisis intervention.
Supplies - Formula, diapers, maternity clothes, baby & toddler clothes, toys, layettes, cribs, strollers, car seats (as available)
Community referrals and networking - Adoption, church, community, educational assistance, housing, legal, medical
Physician off-site partnership
Adoption support
Bilingual mentors (Espanol)Post-abortion support (Project Rachel)Abstinence education in the community
Natural family planning education
Parenting classes and support - "Mom and Me" and or "Dad and Me" parenting DVD and video resources, as well as mentoring through their educational incentive program
Men's ministry
STD/STI information
Single parent support
1. Clients are served without regard to age, race, income, nationality, religious affiliation, disability or other arbitrary circumstances.
2. Clients are treated with kindness, compassion, and in a caring manner.
3. Clients always receive honest and open answers.
4. Clint pregnancy tests are distributed and administered in accordance with all applicable laws.
5. Client information is held in strict and absolute confidence. It is only disclosed as required by law and when necessary to protect the client or others against imminent harm.
6. Clients receive accurate information about pregnancy, fetal development, lifestyle issues, and related concerns.
7. They do not offer, recommend or refer for abortions or abortifacients, but they are committed to offering accurate information about abortion procedures and risks.
8. All of their advertising and communications are truthful and honest and accurately describe the services they offer.
9. All of their staff and volunteers receive proper training to uphold these standards.
They realize being pregnant is not just an 8 to 5 thing, they are always there to help you.
If you call and receive their voicemail please leave them a message and they will return your call as soon as they open next.
Monday-Wednesday: 9am-4:00pm;
Thursday: 1pm-4:00pm;
Friday: 9am-1pm